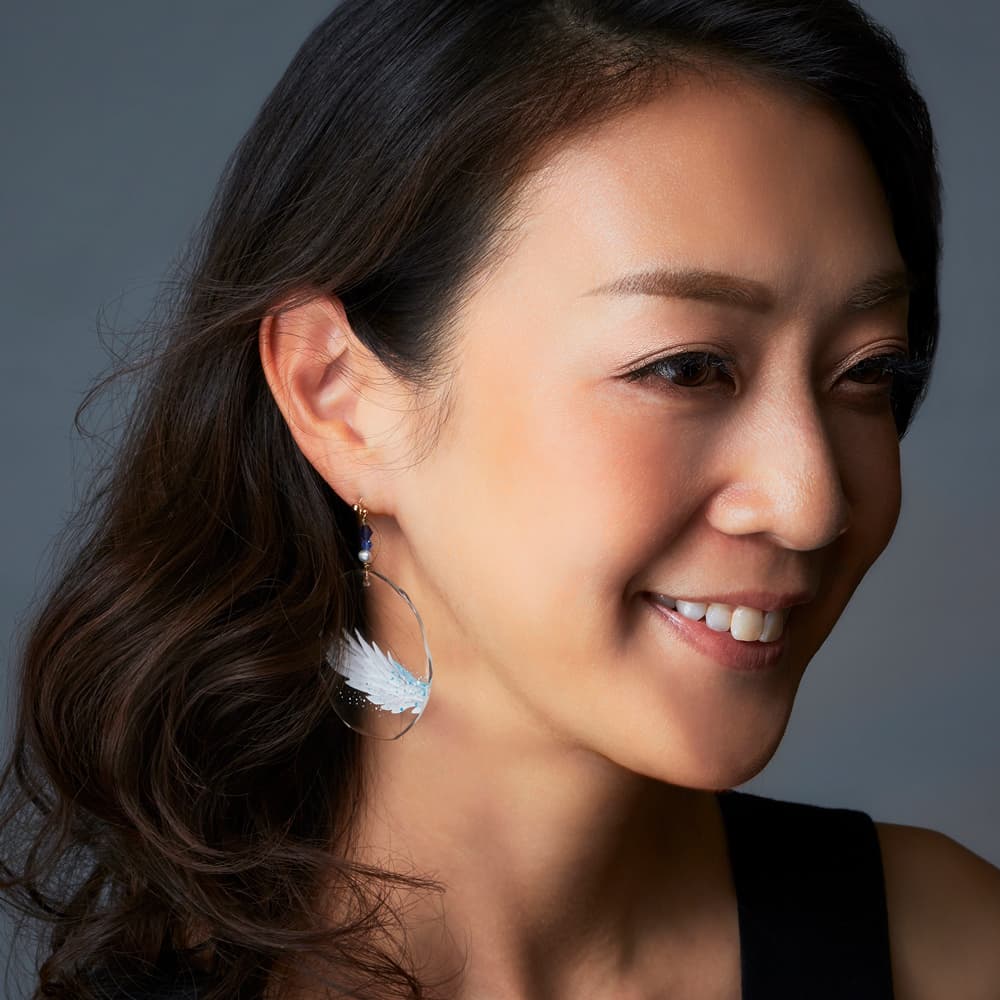 上野 真知子
ペインティングアーティスト
パレットブラン主宰
色彩アートセラピスト
NY生まれ、東京・香港育ち
陶磁器、ガラス食器などへの絵付け教室「パレットブラン」を1996年より主宰。
個展をはじめ、多くの百貨店で作品の展示や販売会、通販を実施。
ラベルデザイン、レストランのオリジナル食器、オリジナルアクセサリー制作なども手がける。
企業や学校において、アーティスト、カラーセラピストとしての講演も多数行う。
2013年より自由が丘にてGallery & Shop「Palette Blanc」を始める。
『祈り』をテーマに、色の持つ力とアートの持つ可能性を融合した作品制作をしている。
詳しくはMACHIKOオフィシャルサイトをご覧ください。
Work history→Here
Photo Gallery→Here

Painting Artist
Director of Palette Blanc
Color Art Therapist

Born in New York. Raised in Tokyo and Hong Kong.
Porcelain and glass painting artist.
Throughout my career I have done many exhibitions and sales at several big department stores and galleries in Tokyo, Japan as well as designed labels forwhiskey and original tableware.
I have also held many lectures as well as interviews as an artist and color therapist and have done many activities in the start up of my original accessory brand.
In 1996 I established and created the porcelain painting class and brand of Palette Blanc.
Using the theme of prayer and the power of colors, I create the possibilities of art through the harmonious integration of those two components in my work.